Kisses and Tail Wags with every

Puppygram

Step into the magical world of Puppygram, where happiness and wagging tails await! Get ready to embark on a delightful journey filled with an abundance of cute and cuddly puppies. Swing by one of our three paw-some Service Centers nestled in Indianapolis, IN, Kokomo, IN, or Louisville, KY. But hey, if you can't make it in person, fret not! Our amazing Puppy

Ambassadors will personally deliver your new bundle of joy straight to your doorstep. Get ready to unleash your excitement as you explore our wide array of lovable breeds below. Your perfect furry companion is just a few clicks away! Let the puppy adventures begin!
Kisses and Tail Wags with every

Puppygram
Immerse yourself in the delightful experience of browsing some of our discounted puppies online at Puppygram. Uncover a world of adorable and affordable furry companions right at your fingertips. From energetic Labradors to cuddly Pomeranians, our selection offers a diverse range of breeds, each with irresistible discounts.
Discover, Connect, and Love:
Puppygram's streamlined approach
Puppygram was established with the core mission of providing a seamless and stress-free experience for individuals looking to bring a healthy puppy into their lives. We take pride in our highly knowledgeable staff who are dedicated to assisting you in selecting the perfect furry companion. With the guidance of a Puppygram Ambassador, not only will you receive personalized support in the selection process, but you can also rely on their expertise to arrange all aspects of your loved one's travels, ensuring a smooth journey that may even include doorstep delivery. Our aim is to make the entire process easy, enjoyable, and tailored to your specific needs, providing comprehensive assistance from beginning to end.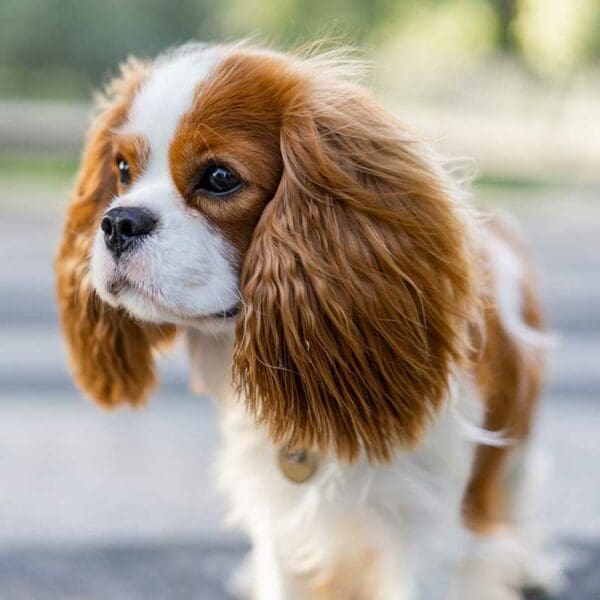 Happy Families, Happy Puppies
What Our Customers
Have to Say
Discover why Puppygram is the go-to destination for a loving and loyal furry companion. Our customers' positive experiences and outstanding adoption process have consistently earned us glowing reviews, making us the top choice in the industry.
Loved the experience. I am now the proud owner 2 healthy Golden retrievers. Thx puppyGram for making this experience a wonderful one! I will tell all my friends and family about this new store in Berkley, MI! Wonderful store and the best Staff! You've got to come see this store!
Great place to play with some puppies. The dogs are treated so well here and the employees are very knowledgeable about all of the dogs. You get to interact with the dogs for as long as you like and you can ask to play with any of the dogs that are not out on the floor. Will definitely be coming back
exceptional pet store with great layout! staff was very nice. Love the Maltese. I'm telling all my friends! U can even play with them. Ioved my time at PuppyGram!
Puppy gram is extremely CLEAN & friendly!! The owner is so nice and helpful! The puppies are adorable & I was super impressed with this facility! What a wonderful place to adopt a puppy!!!
The most innovative and fun puppy store we've ever been to. We came in multiple times over the last month and each time the staff let us play with puppies for as long as we wanted. The staff was kind and courteous. And we found the puppy we've always been looking for at puppyGram Berkley! We cant wait to make so many memories with our new Cavapoo Beau! Thanks puppyGram! Cant wait to come back and visit again!
What an amazing experience! I adopted Molly a beautiful Maltese today and I couldn't be happier! I came in to the store probably a half a dozen times!. The staff was so pleasant, thoughtful and very educated! Thx PuppyGram Berkley for helping me add a beautiful new puppy to the family! I'll never go anywhere else for my for my puppy supplies either! The store has a beautiful layout where I played with the puppies for hours! I'll definitely be back with my friends!
Gus and Alex were extremely kind, helpful and informative! I have been searching for years for the perfect puppy and company. If you're looking for a new addition to the family this is the place to go! THANK GIYS FOR ALL YOUR HELP!
Employees were very enthusiastic about their job, were very patient with us, and were happy to work with us. Now a very sweet dog has a loving home with us.
Great experience all around! I will be telling all my friends and family about PuppyGram! We now have our brand new Cavapoo pup Daisy! Thx PuppyGram!
This was a wonderful experience. They worked with me and even stayed late to work out some issues. I received the vet history and they come microchipped. I would highly recommend them.