FAQs about Commercial Breeding of Dogs
What standards of care must be followed?
USDA standards of care as outlined in the
Code of Federal Regulations (9 CFR 3.1-3.12) must be met,
including housing, exercise, feeding and care.
How will consumers know who is registered?
Every breeder or broker must post, in a place clearly visible to the public, certification that he/she is registered.
Puppygram's Breeder Standards 
Facilities (Buildings)
Well-maintained, safe condition

Cleanliness

Adequate utilities

Sufficient drainage

Waste Disposal

Temperature range for needs of breed(s) present

Proper ventilation

Adequate lighting

Shelter from elements

Primary Enclosure (Cages, Pens, Kennels, Runs)

Structurally sound

In good repair

Safe for dogs/puppies

Properly sized

Floor openings of appropriate size

Solid floor meets requirements (size and structure)

Adequate protection from predators
Animal Health and Husbandry
Exercise space, access
Socialization practices
Food quality, availability
Fresh water
Cleanliness/sanitation
Body condition, including general and dental health
Other
Identification of individual animals
Records and documentation
Veterinary care, vaccination protocol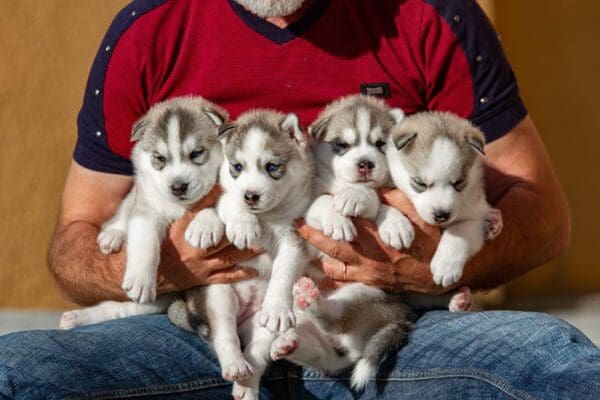 Where Happy Dogs Meet Happy Owners!
A Puppygram Ambassador will assist you on selection along with helping arrange your loved ones travels, which can include delivery to your front door. Puppygram has a network of qualified breeders that meet strict criteria to assure your puppy's health and welfare.
Our pups are guaranteed to be healthy, happy!! Our puppies come only from the best breeders!! No puppy mill promise!!