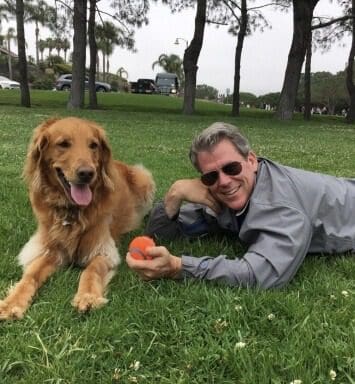 Patrick Blattner -
Director
Patrick Blattner is an avid dog lover. His Golden Retriever, Uno, is a rescue dog that has been by his side for the pass 7 years. They reside in Santa Monica, California. Patrick brings a wealth of knowledge from many industries. He is a serial product innovator and analytics leader with early innovations in peer-to-peer messaging and flow analytics using indoor positioning technologies. He holds 19 patents and has authored four bestselling Microsoft Excel books sold worldwide across 27 languages.
Patrick held key positions with some of the most recognizable brands worldwide including Disney, AOL, and Napster. PuppyGram is glad to have someone with his diverse background involved with this organization.
Where Happy Dogs Meet Happy Owners!
A Puppygram Ambassador will assist you on selection along with helping arrange your loved ones travels, which can include delivery to your front door. Puppygram has a network of qualified breeders that meet strict criteria to assure your puppy's health and welfare.
Our pups are guaranteed to be healthy, happy!! Our puppies come only from the best breeders!! No puppy mill promise!!